Knowledgebase
Getting started at Warner Pacific University
Posted by on 08 July 2013 02:37 PM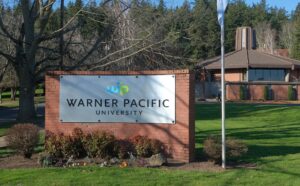 We're excited you're here and we want to make sure you're prepared for your first day on campus! Accessing MyWP, Moodle systems as well as your e-mail account is essential to your first days on campus.
As a new student, you may want to purchase a computer and download software prior to arriving on campus.
For employees, a computer will be made available for use through your department
Can you keep a secret?
Your WPC Username and Password are used to access personal records and it is important to keep them private. Sharing this information compromises your account and other college services you access.
WPC Username and Password
Your WPC email address will be username@warnerpacific.edu. Your username is the portion before the @ symbol.
Logging into most WPC resources will require your username but logging into your email will require the full email address.
Be sure to verify your account after you first login to your Warner email either by phone, personal email, or security questions. This will ensure that if you ever forget your password, you'll be able to reset it without any help.
Common Problems or Issues:
Need help logging in?
If you are having trouble logging in you can call the IT Help Desk at (503) 517-1399 or come see IT in the McKinnon House on the west side of campus between 8 AM and 6:30 PM Monday through Thursday and 8 AM - 5 PM Friday.
Your WPC Username gets you into all WPC resources including campus computers and:
myWP http://mywp.warnerpacific.edu
myWPClasses https://mywpclasses.warnerpacific.edu
WPU email https://outlook.office.com
Should you want to change your password, use the Change Password link in the Outlook web page by clicking on your initials in the upper right hand corner of the screen then selecting View account.
You will be taken to an overview of your account where you can select Change Password.


Campus WiFi is provided for free in all public areas with password. Campus use policies are in place and enforced.
We're glad to have you join us here at Warner Pacific College!
---